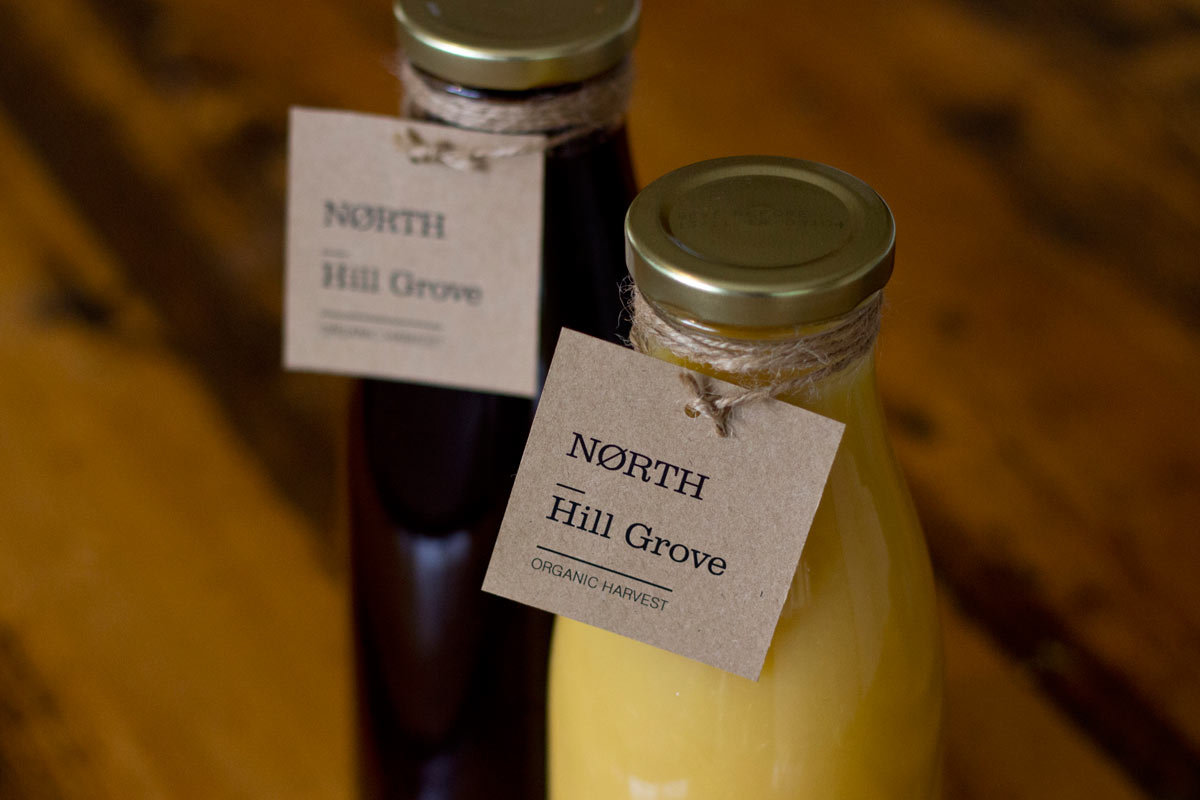 Branding & Identity
There was a strong emphasis on sustainability in the brief for this project for North Hill Grove an orchard and farm producing healthy, organic juices. Whilst developing the branding and identity I gave careful consideration to this with the labelling of their bottles.
The bottle tags display the North Hill Grove logo on one side whilst the other side is blank allowing space for product information.
The tags can be tied around the necks of the bottles eliminating the need for adhesives, making the bottles easy to re-use & recycle.