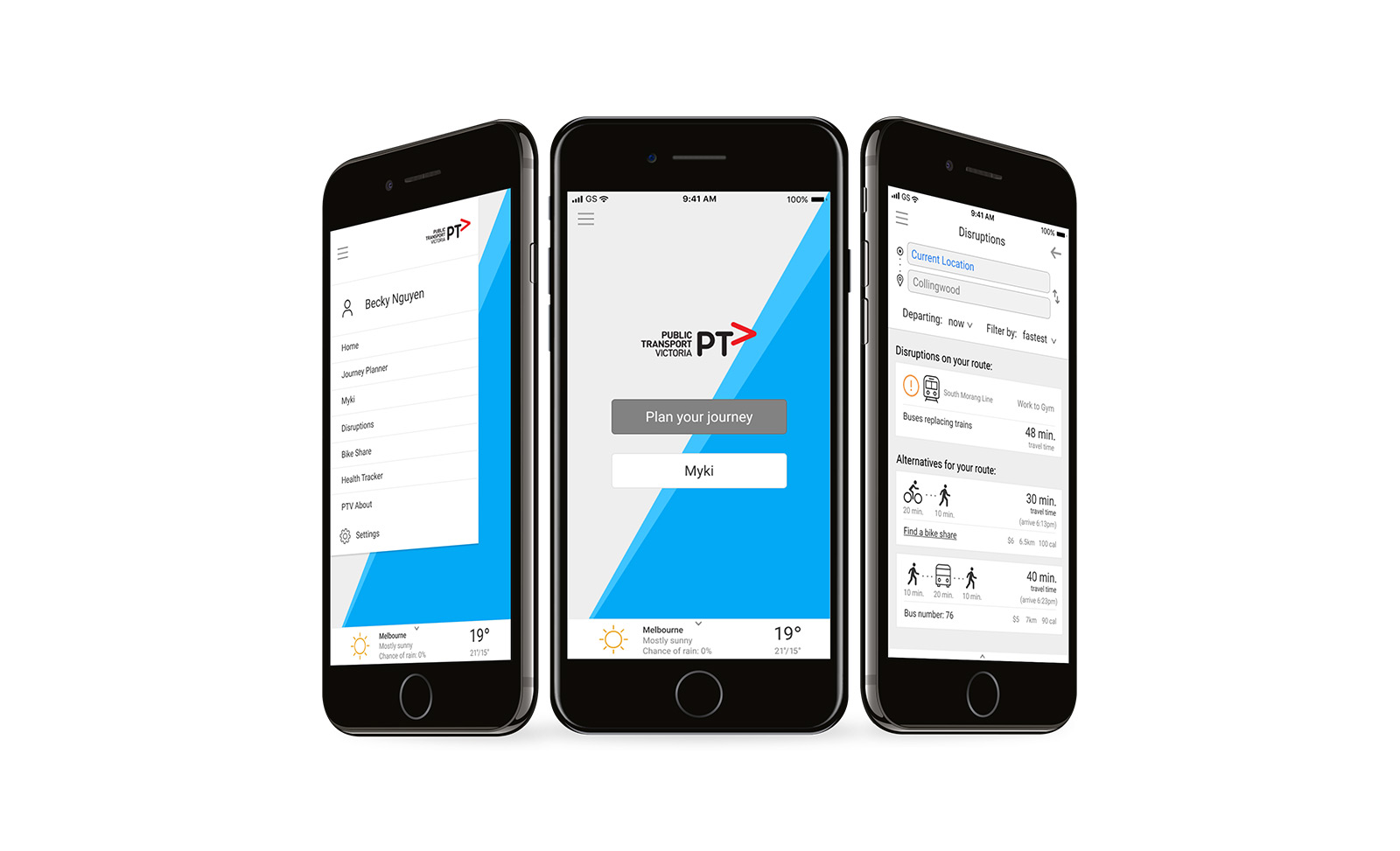 Conceptualising new features
As a team of 4 UX Designers we were tasked with conceptualising new features for the Public Transport Victoria (PTV) app for iOS during a 2 week design sprint. The app needed to include the ability to better support multi-modal travel, promote walking and cycling and promote ticketing information and purchase.
I worked across the end to end process during this project. All team members worked in Figma to create the prototype and I implemented a basic style and assets guide for the UI and visual design and managed this during the development and the delivery of the digital prototype.
Read the full case study on this project here and view the interactive digital prototype below.
PTV app for iOS: Digital Prototype
Prototype created using Figma.